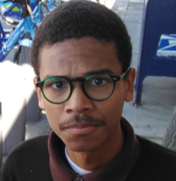 PhD Student
Education:
University of Texas at Austin - B.S. Civil Engineering
University of California, Berkeley - Transportation Engineering Masters Program
Aqshems joined TSRC in a research support role in June of 2019 and is currently affiliated with TSRC as a graduate student. During his time at TSRC, he assisted on several projects related to microtransit partnership evaluations. Aqshems' research interests include exploring the impact of transportation on access to postsecondary educational opportunities. His hobbies are enjoying Jesus Christ, getting ecstatic about things others aren't that enthused about, and listening to pop music. Aqshems' journey began in Milwaukee, continued in the suburbs of Austin, and currently has brought him to Berkeley.