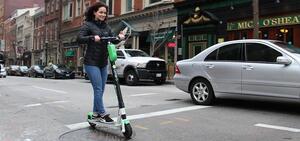 The assessment is the first of its kind in North America to show aggregated metrics of the micromobility industry at-large, according to NABSA. The report points to 264 cities in the U.S., 17 in Mexico and 11 in Canada that had at least one bike-share or e-scooter system in 2019.
"Before this, there was really a gap in this kind of data about the industry, and filling this gap was a need that was made particularly prominent to us by a member priorities poll that we conducted in early 2019," said Herr. She went on to say this report can now serve as a "baseline to track future trends and success in the industry."
Read the full article here.